Product Branch

Floor Boxes
Complete your electrical infrastructure with Nocom's extensive line of customisable floor boxes.
About

A Comprehensive Floor Box Lineup
With poke-through, in-slab, raised-floor, surface-mounted and outdoor floor boxes, Nocom is guaranteed to manufacture the ideal boxes for your project.
Our rugged yet elegant floor boxes come in either rectangular or circular designs, and span a wide range of sizes and gang capacities, allowing for a multitude of configuration options.
Our multi-service boxes can include a combination of power receptacles and accommodations for communication and AV requirements.
Each of our floor boxes come with a finish cover such as a hinge cover, threaded cover or drop cover. They are available in a variety of finishes including stainless steel, brass or powder-coated.
Additionally, many of our floor boxes come with unique features to match your specifications:
All our poke-through units come with UL 2-hour fire rating.

Our in-slab units are height adjustable and include a construction cover.

Gasketed and UL Wet Mop Compliant covers are available.
Our extensive floor box line offers feature-rich and cost-effective options for any of your installation scenarios.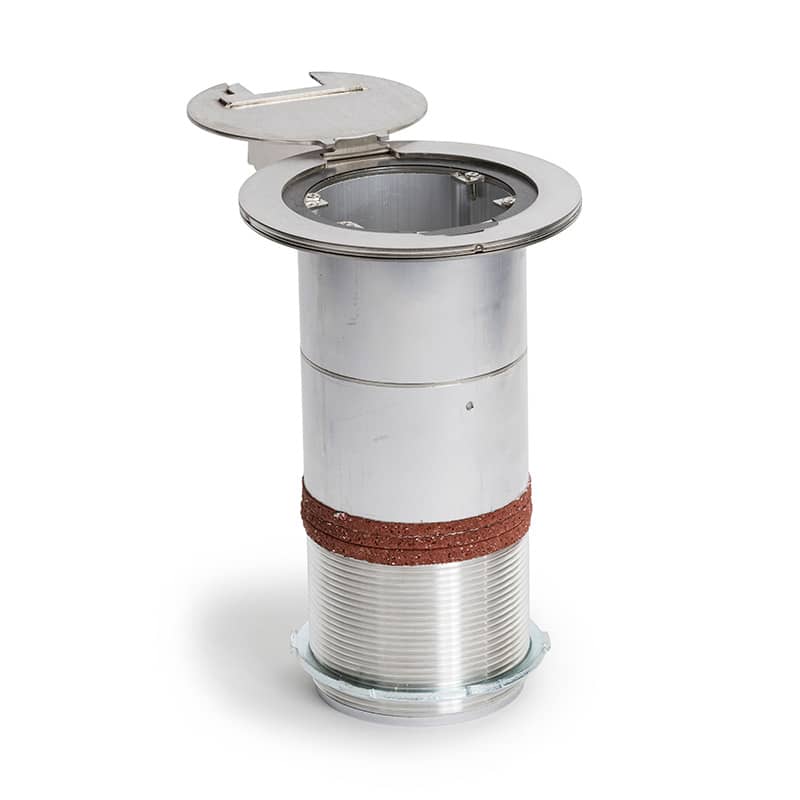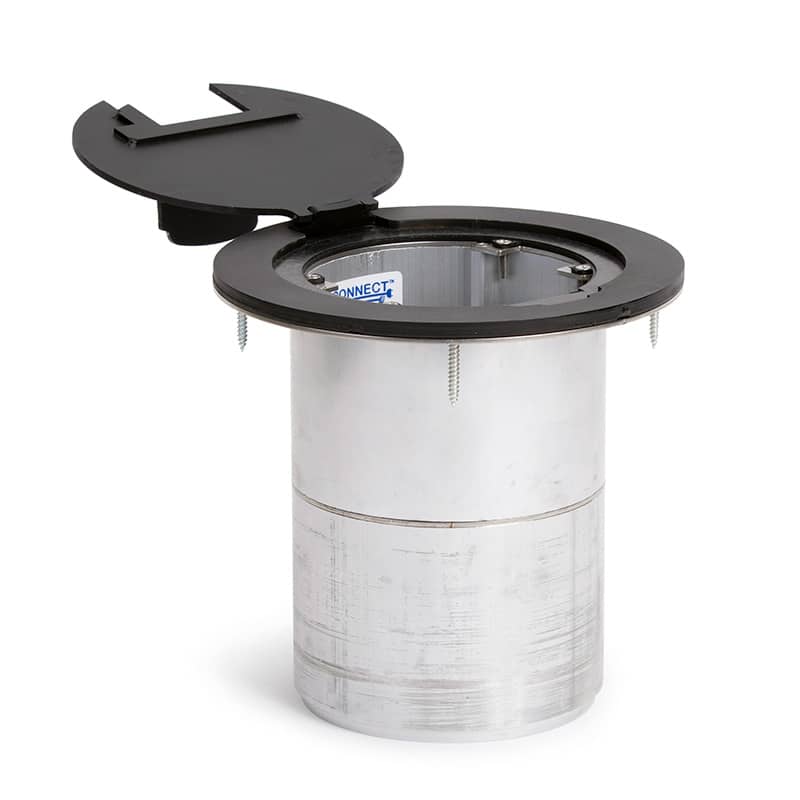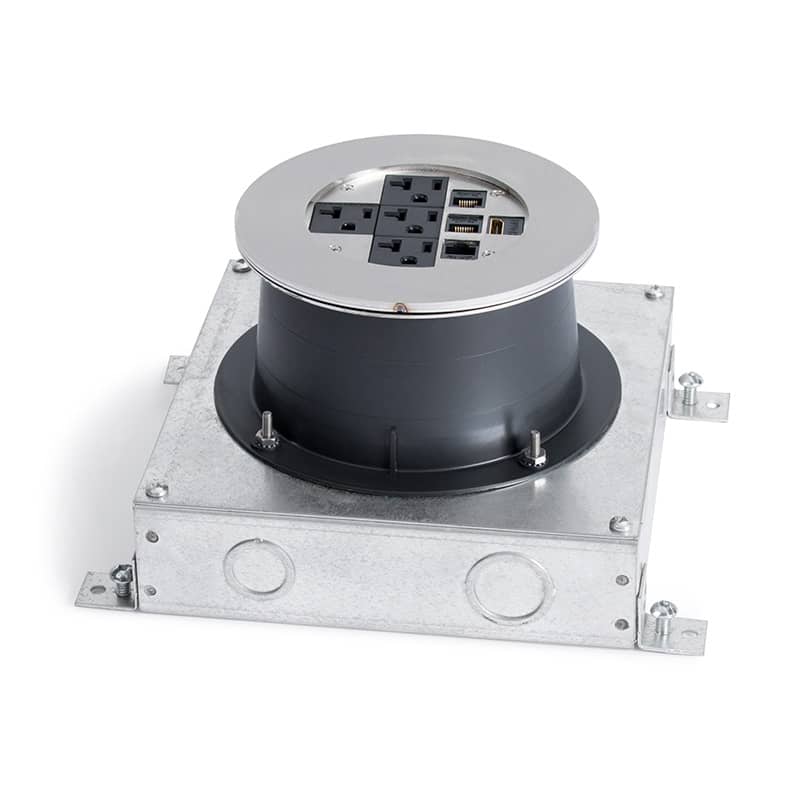 Characteristics and advantages

Elegant yet Durable with the Features you are Looking for*
Include power, communication and AV capabilities in one unit.
Scrub-water
Exclusion Covers
Wet-mop compliant and gasketed covers.
All poke-through units carry UL 2-hour fire rating.
Floor boxes for every floor type and applications.
Wide variety of cover styles available in stainless steel, brass or powder-coated finishes.
Different sizes of boxes; from 1 to 12 gangs or 4-inch to 8-inch cores.
Featured projects

Projects Built with Nocom Floor Boxes
Toronto Pearson Airport
Mississauga, Canada
Highest traffic airport in Canada.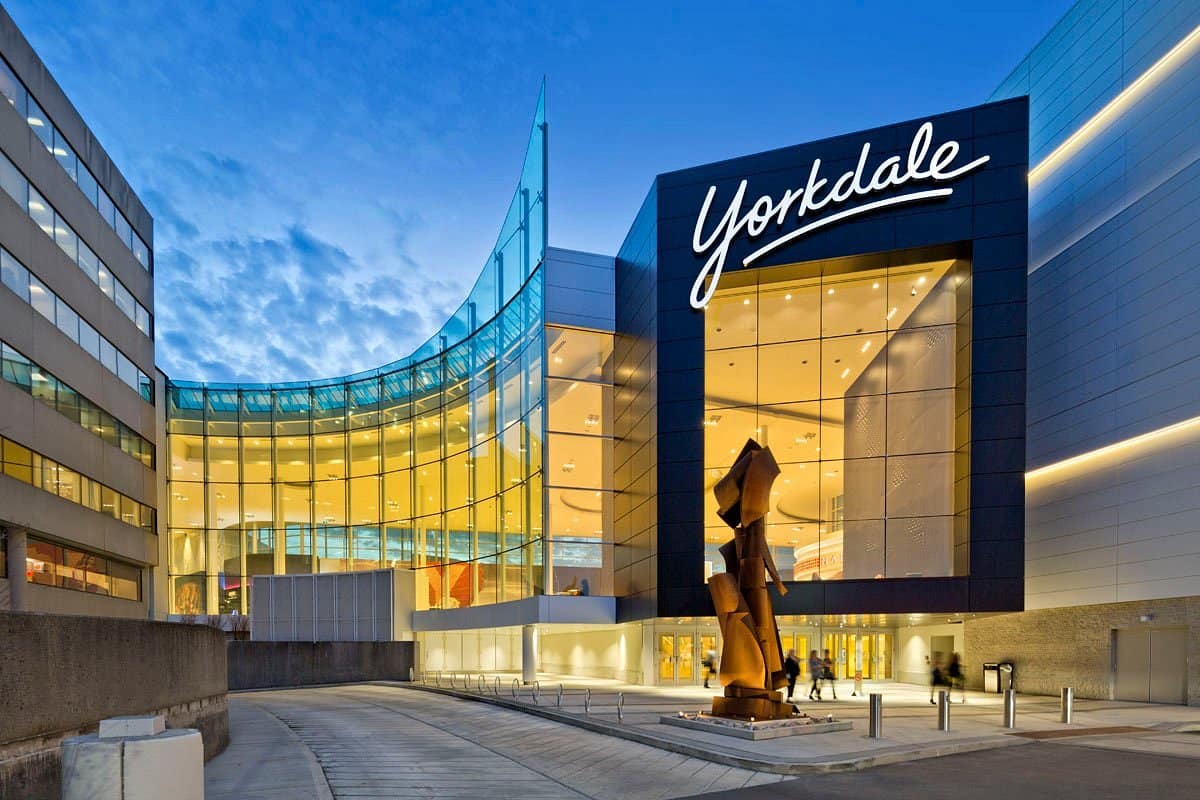 Yorkdale Shopping Centre
Toronto, Canada
3rd largest mall in Canada, supporting 18 million visitors per year.
Catalogue

See What Nocom has to Offer
Come explore our wide variety of floor box types, sizes, configurations and finishes.
2-hour fire rated

From 3 to 8 inch cores

Flush or recessed devices
Adjustable cover height after installation

Circular or rectangular covers

1 to 12 gang capabilities
Circular or rectangular shape

 Wet-mop and air-tight options

1 to 12 gang capabilities
Surface-mount boxes

Outdoor boxes

Tabletop boxes

Residential boxes